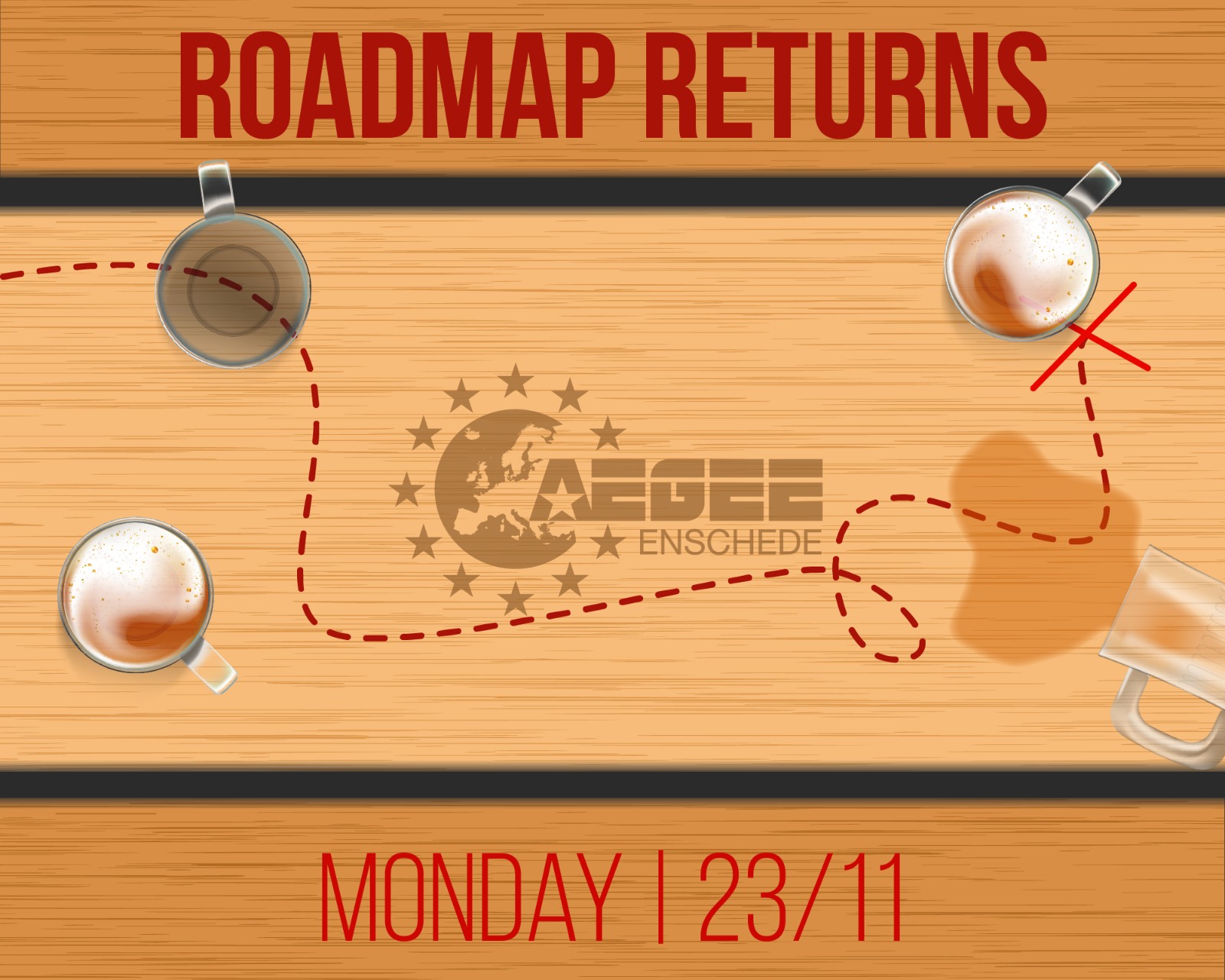 The Roadmap | Europe edition
Are you bored because of the lockdown and would you want to do something together with your friends online that challenges your wits? AEGEE-Enschede organises an open activity of a week of small puzzles you can solve:
The Roadmap | edition 2.0 Europe will start on Monday 23 November
Together with (3/4) friends you go on a online journey to an (still) unknown destination.
During the week you will have to solve puzzles to complete the journey.
Will you be the first to reach the final destination?