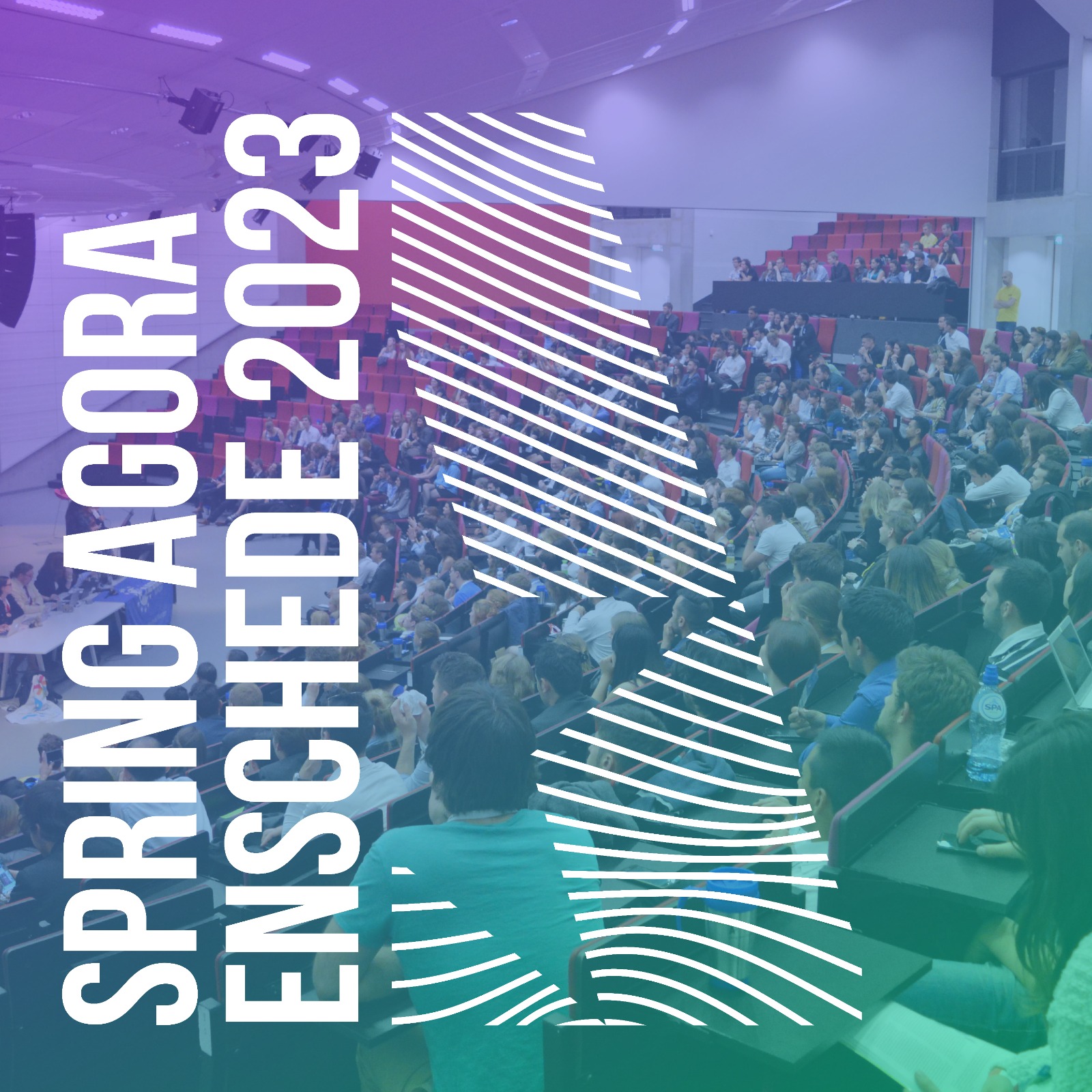 Spring Agora Enschede 2023
One year from now, the Spring Agora of AEGEE-Europe will take place in Enschede and we may welcome about 600 students from all over Europe. From May 16th till the 21st, they will discuss our European network, but also exchange cultures and make new friends! Moreover, during the program we will dive deeper into sustainability and what role technology can play in this.
Over the coming months, the Agora Team will be busy with its plans so look for at agoraenschede.org for more information or follow us on Instagram!